Our Subs
More of our Teacher Family
Love for Our Subs
We Love our Subs and they are a part of our Teacher Family
Our subs step in when life happens and our regularly scheduled teacher family is not able to make it.
Our teacher family subs are thrilled to hold space for us and you!
When our subs are in studio, they share their loving offerings.
Wendy Hassenpflug, MS, E-RYT, CPT, is a yoga and wellness entrepreneur.  She is  the owner and founder of Vayu Yoga®, an aerial yoga practice.  She is originally  from West Palm Beach, Florida, and has resided in Santa Clarita, California since  2001.  Wendy has over 28 years of experience teaching dance, yoga, Pilates, fitness and somatic (mind-body) practices to students of all ages in private and public  sectors.  She is a certified personal trainer, holistic nutritionist, E-RYT200 and  certified Pilates teacher.   She has been a professor in the Kinesiology department at  California State University, Northridge, since 2009, as well as the dance department  at College of the Canyons.  Wendy assists others in finding their true potential by  consciously and consistently becoming better versions of themselves, each and  every day.
♥ Favorite Quote:
"Life is not measured by the amount of breaths we take, but by the number of  moments that take our breath away."  (Anonymous)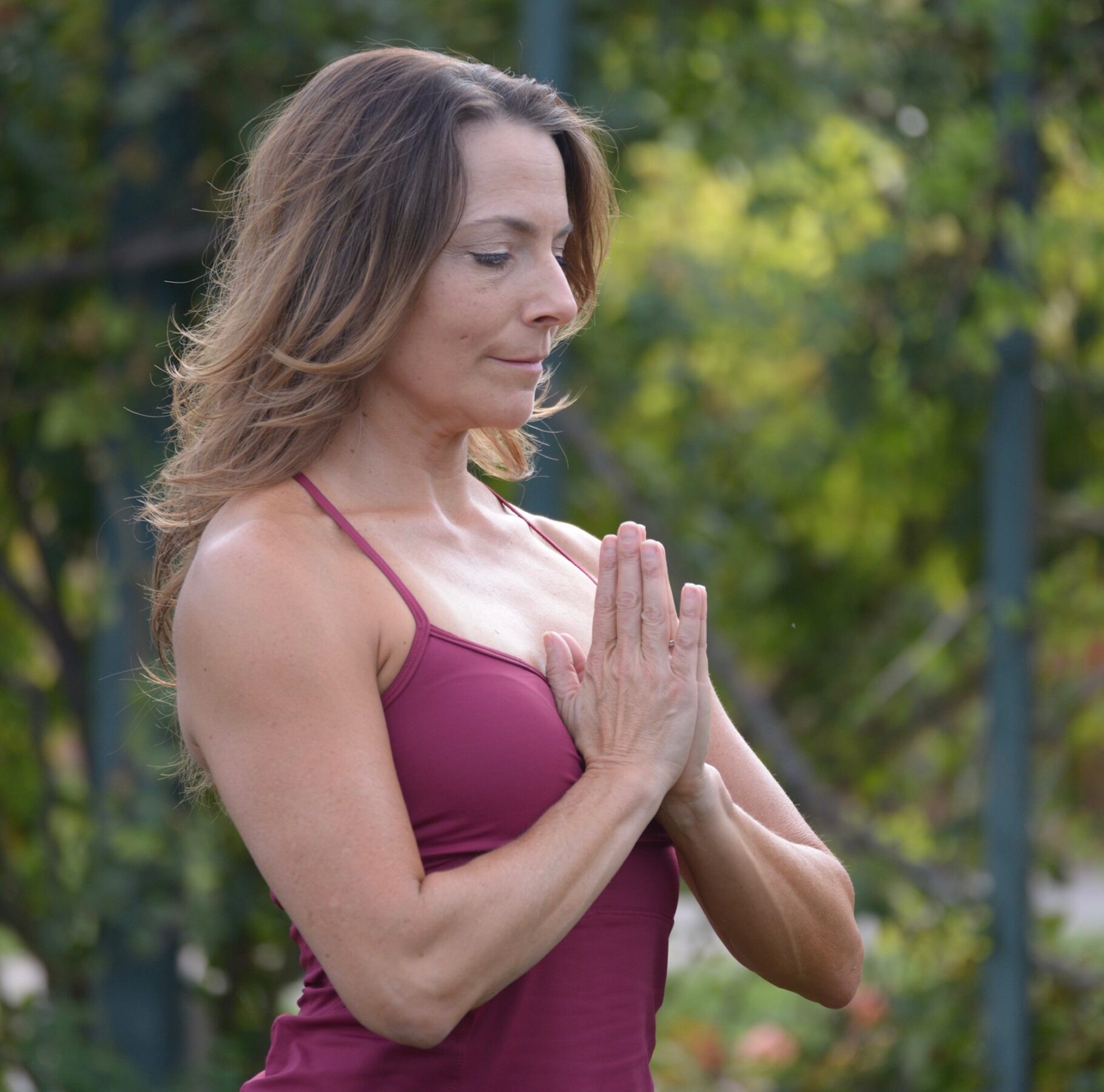 Emily started practicing yoga after a shoulder injury and continued to incorporate the practice of yoga into strength training. Yoga has been a saving grace for her in handling difficult transitions through her life and the yoga practice has become essential to her wellbeing. Emily is excited to share this transformative journey and humbled to be able to help guide others through it.
With a BA in clinical psychology Emily focused the last year of University on studying mindful meditation and the effects it has on stress levels in the human body. She saw a dramatic drop in stress levels after a short 5-10 minute daily meditation practice in herself and the participants of her study. Shortly after finishing university Emily started teaching Lagree fitness (strength based workout using variable tension) which led her back to wanting to learn more about yoga. Yoga is where Emily found her happy place to be free, surrender, and love herself. She has completed 500 hours of yoga teacher training through YogaWorks focusing on the subtle body using the Vayus (breath direction) and chakra meditation/healing. Emily teaches anything from restorative and therapeutic yoga to heavy vinyasa flow.
Through training and her own practice, Emily found the value and importance of the breath (prana) and it being essential for any yoga class. Her classes incorporate directing the breath to specific areas of the body to build strength, break free of any constrictions (physical and mental), and feel lighter by the end of class no matter what style it may be. Filled with empathy and a loving energy, Emily encourages you to step out of your comfort zone and take another step towards your soul.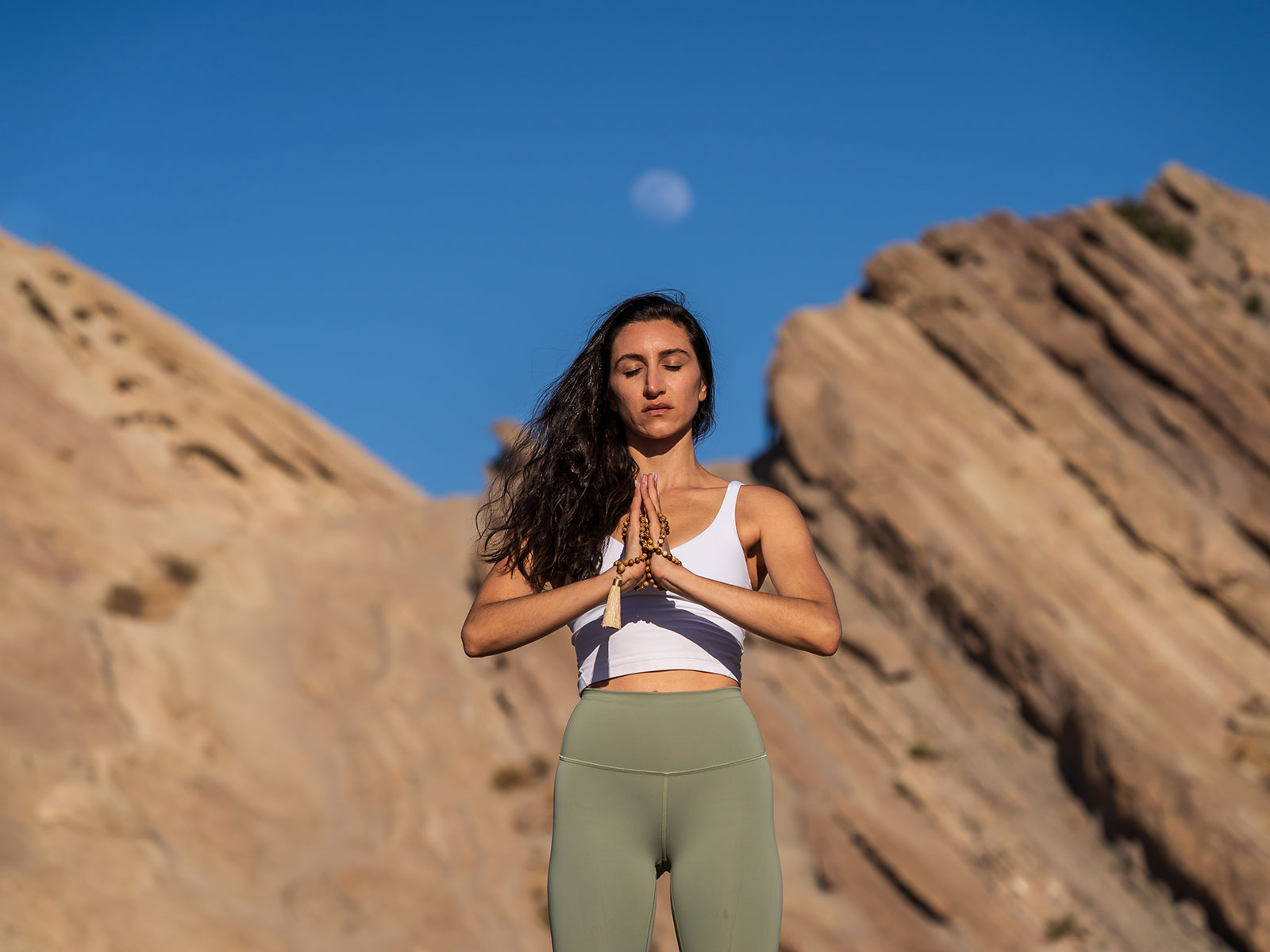 Crystal Cerrato is a 500RYT, YACEP, Primal Flow Master Trainer & Spiritual Guide, specializing in vinyasa based classes in Santa Clarita, CA.
Above all, Crystal is a student of life; her personal practice and classes are continuously evolving. She feels that movement is the physical expression of the soul.  As a yoga teacher and spiritual guide, Crystal's classes offer space for freedom and self-exploration. Yoga inspires her to stand in her Power and choose to embody LOVE every day.
With the intention of activating the highest good within the collective through the alchemy of movement + self-reflection- Crystal truly lights the path for anyone who is ready to be fully embodied in who they are. For more information, visit her website at crystalyoga.net.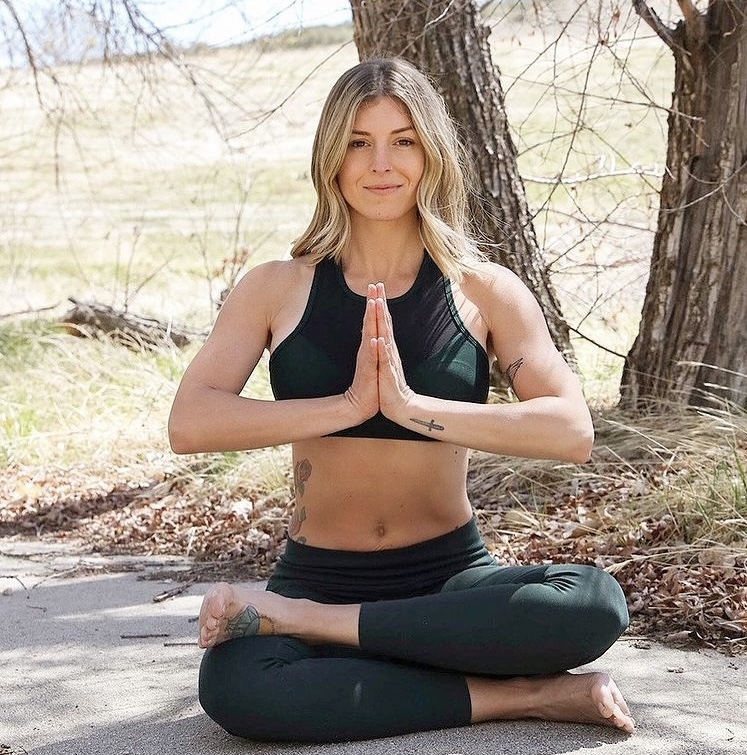 Aezana spent a few years living in a permaculture community in the mountains of Northern California while exploring zen and yoga, where he found his Sadhana (spirit-based practice) in Raja Yoga – a path of meditation, self-realization & liberation.  He has been cultivating since.  After his time living with the mountains, Aezana taught for 7 years at a nature-based preschool in Newhall California, cultivating the practice of presence and patience. He teaches the principles of yoga with the possibility for the present moment itself to become the teacher, as the asanas (physical practice – yoga shapes) remind us of our inherent presence we can bring into our daily lives. Aezana finds bliss in playing guitar, singing, biking, solitary and group time, painting, time in nature, and yoga.
Currently his quote of the season is:
♥ "Autumn is a second Spring where every leaf is a Flower." – Albert Camus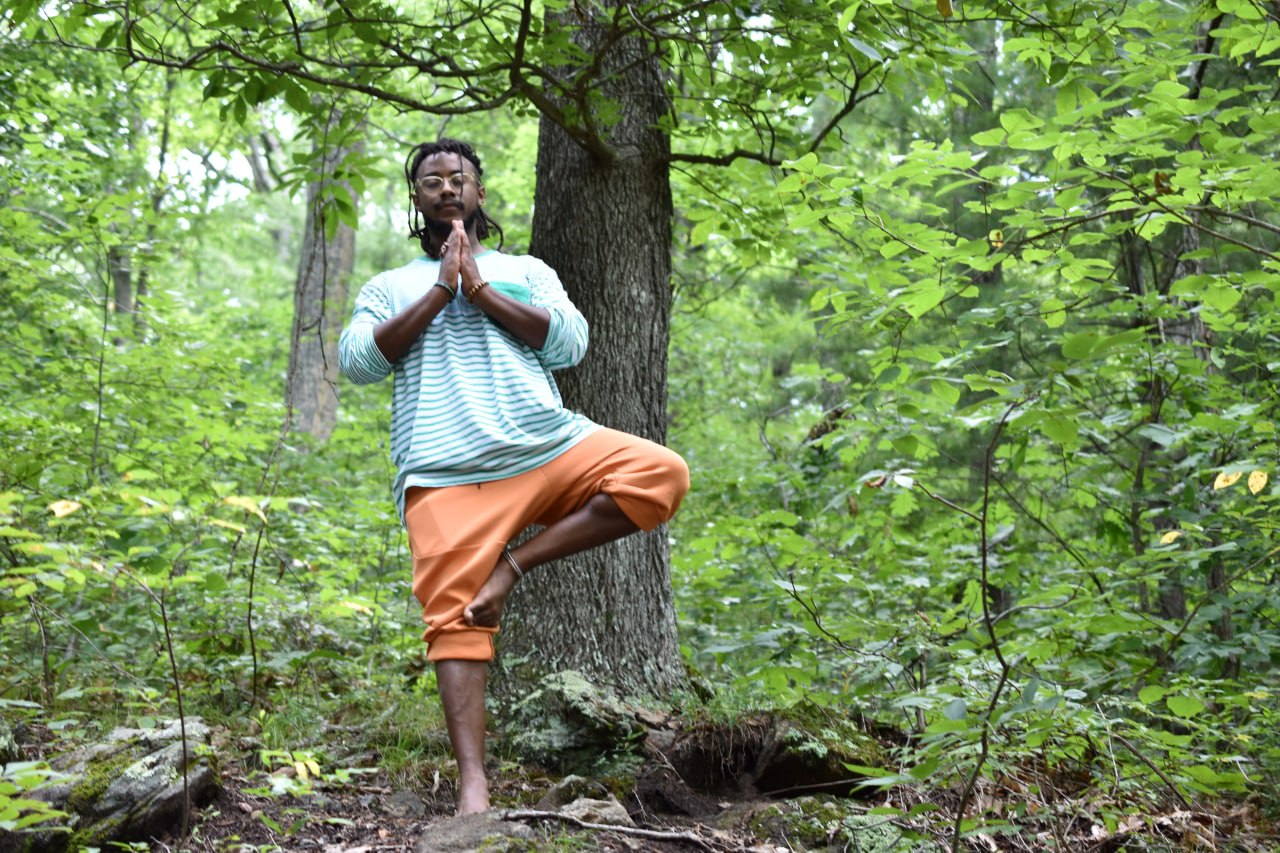 When Janine, RYT500, YACEP Yin Yoga, and Certified Embodiment Doula was young she practiced yoga to cope with the high stress, fast-paced lifestyle of her environment. Yoga felt like the only true safe haven where she could express herself in fullness.
When she became a mother, she felt the ever-changing terrain of her emotional, physical, and spiritual well-being. She began to specialize in Yoga and fertility through the stages of human development. As she experienced challenges her practice continued to aid her in transforming/transmuting pain and trauma into lessons as well as transcending past perceived limitations.
A devotee to the art of Raja Yoga, Janine believes that what is within is also without. In her classes you will gain a deeper understanding of emotional intelligence (tackling feelings like fear and anger), balancing hormones, and becoming more adept at navigating life's cycles. It is her hope and deepest joy to help spread the peace she's gleaned during this journey we all take as human beings on this earth.
Annelie De Fazio has accumulated more than 6000 teaching hours with 15 years of experience. She is E-RYT500® and YACEP Certified. Additionally, she is certified in breathwork by Dr. B. Vranich. Her background is varied and includes working as a professional actor and dancer and registered nurse.
What fascinates Annelie about yoga is the potential of healing from within and the opportunity to transform.   She feels any time when we flow through movement, breath and stillness we have the possibility to create a deep connection with ourselves and find peace within.
As a yoga teacher she aspires to bring into the room a sense of lightness, calm and peace in which students can find a place to work with confidence and ease. Annelie loves to share her passion and insights about life and Yoga, and she invites each student to tap into his/her own capacity to explore and to experience improved health and wellbeing through poses and breath work, combined with meditation and relaxation.
Annelie teaches Hatha, Vinyasa Flow, and Yin Yoga, that ranges from beginner to advanced. She offers additional specialized workshops on Mindfulness, Meditation, Chakra Balancing and Yoga Nidra.
From music to the stillness of silence – Annelie experiences yoga as a dance with life.